'The Shocking Truth' — Kirsty Mitchell presents a top scoring abstract at CEM 2014 Exeter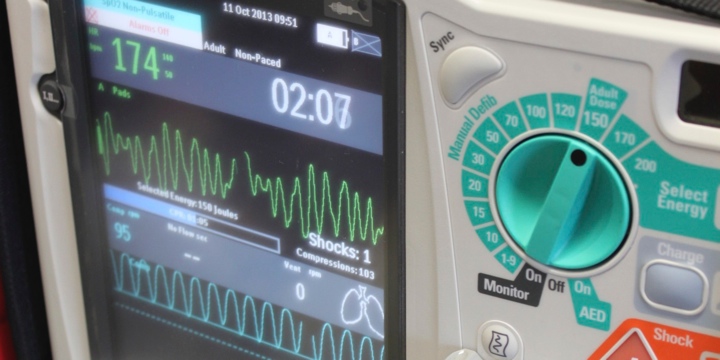 Dr Kirsty Mitchell has been auditing the defibrillator downloads from OHCA in Edinburgh to look at compliance with ALS guidelines for time between defibrillation attempts. Out of the 70 cases she analysed, the mean time between shocks was over 3 min with only 26% of intervals between shocks compliant with ALS guidelines, the rest were shorter or longer than recommended. Getting everything done right at the right time during prehospital resuscitation requires high level team performance, skilled leadership and keen situational awareness. If this finding is a symptom that these elements need optimisation, what is the solution..?
Kirsty's abstract was one of the top scoring submissions to the College of Emergency Medicine  Annual Scientific Conference 2104 and she presented her findings in Exeter today.