PUCA training – Paramedic Ultrasound in Cardiac Arrest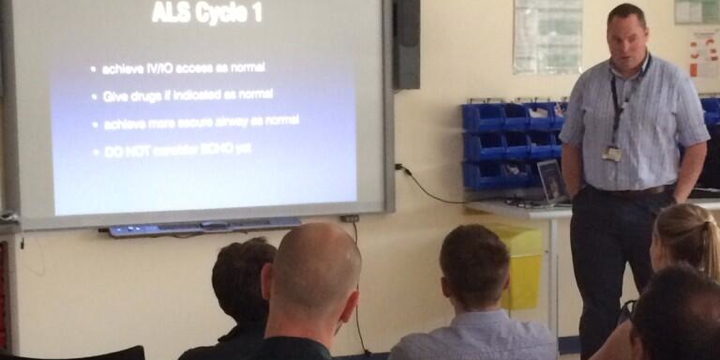 Matt Reed, Steven Short and a faculty of ED ultrasound practitioners put the 3RU team through their paces. Ultrasound is a useful tool in the ED during resuscitation after OHCA, but how will it translate into the 'perfect 10' workflow? The team had a great day learning at the feet of the masters – now to put it all into practice… Watch this space.
Thanks to the faculty, Becks Cranfield, Emma-Beth Wilson, Mike Wilson, Doug Murray, Rav Kishen, Graeme McAlpine, Katy Letham and Shirin Brady. Also a big thank you to the team of 'subjects', Sarah Langlands, Connor Bowbeer, Yeo Hui, and Jasmine Shen.