Starting the 3RU Glasgow conversation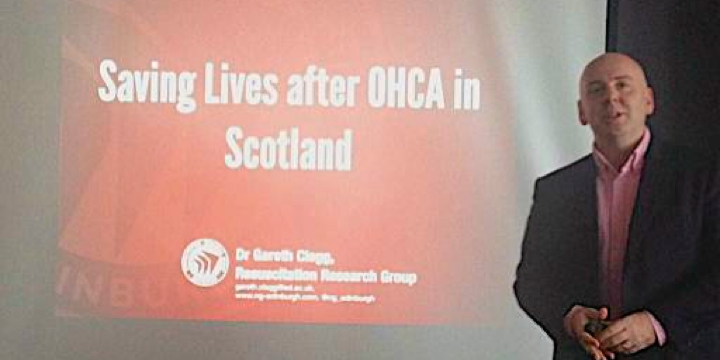 Steven Short and Gareth Clegg met with a group of staff from the Scottish Ambulance Service, Chest Heart and Stroke Scotland and Red Cross met at the Beardmore Conference Centre today for an initial scoping meeting at the 'soft launch' of the 3RU Glasgow project.
Proceedings were opened by the Chairman of the SAS board, David Garbutt followed by an introduction from Medical Director Jim Ward. Gareth Clegg laid out the journey that RRG has travelled in reaching current levels of performance in the South East of the country, and outlined the shape of the challenge ahead. Daniel Rankin – SAS General Manager for West Central – then gave some local perspective. Small groups discussed approaches to moving the project forward.
This meeting marks the beginning of a long anticipated conversation between stakeholders aimed at producing a local solution to the problem of OHCA in Glasgow.
The Glasgow 3RU may have a different skin and bones to the Edinburgh model (it will certainly have a different accent) – but there will be a strong family resemblance – the DNA will be the same.